Artemis Candle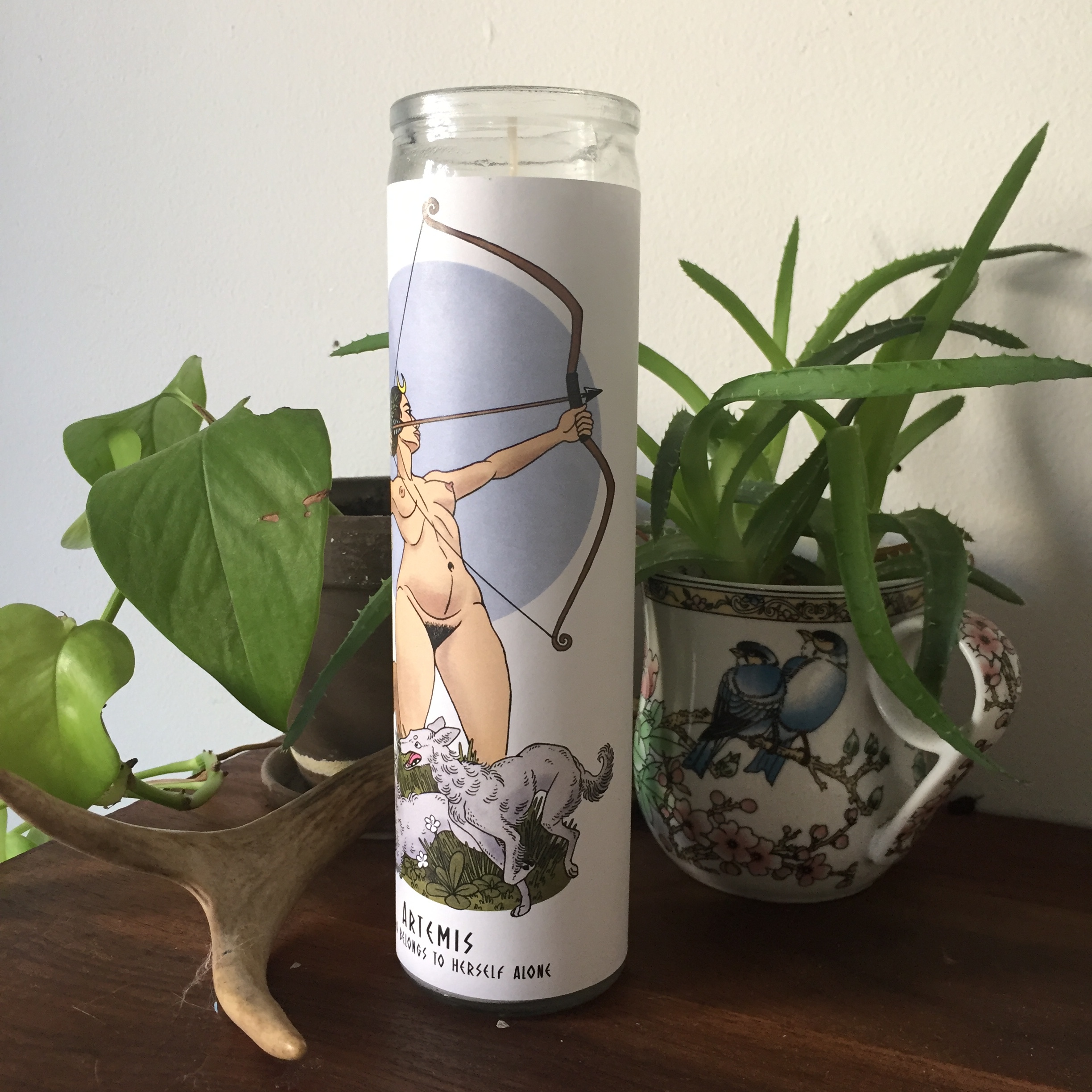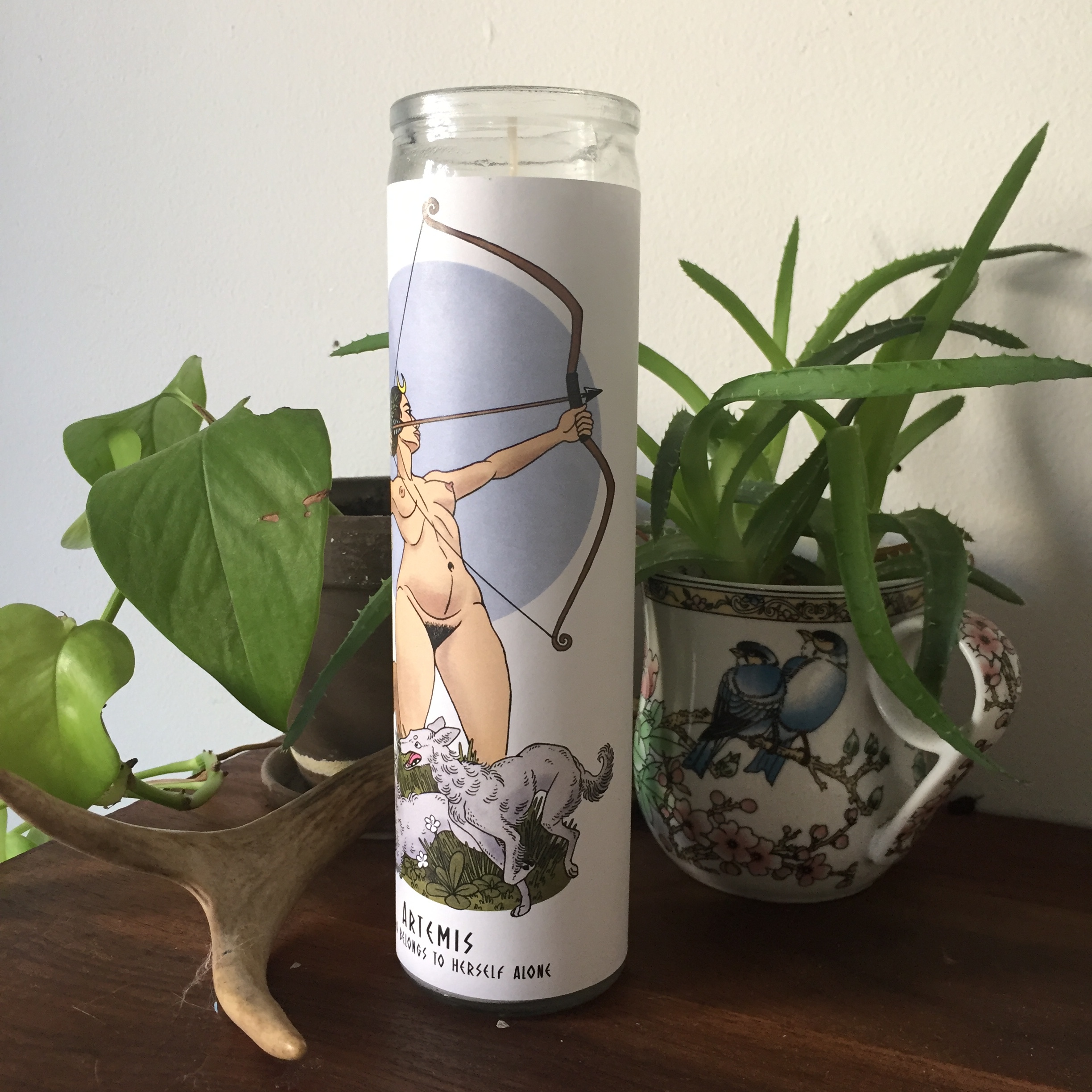 sold out
Artemis Candle
Artemis (Roman Diane) is the greek goddess of the hunt, the moon wild animals, wilderness, childbirth, and the individual sovereignty of women. Burn for a connection to the moon, nature, the wild feminine, and to celebrate yourself as your own.
Image is printed on sticker paper and applied to an 8" unscented altar candle. Image may erode if rubbed against other objects so please handle with care. Please exercise caution when handling the candles. Do not burn unattended or in reach of pets or small children.
This item is a temporary listing. I only have a limited number of candles, but I will likely re-create this project at a later date using a different process.